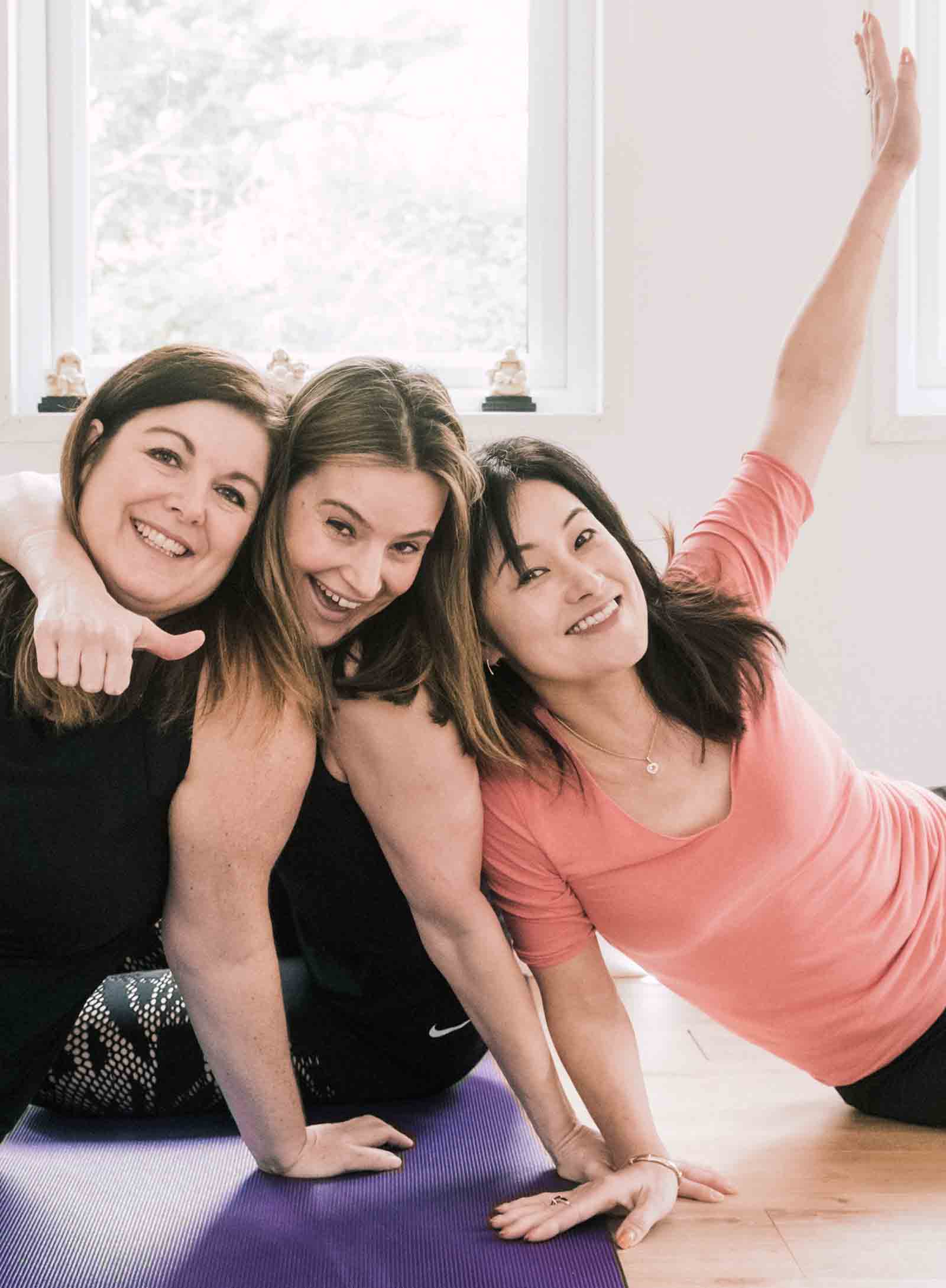 We love Jacqui
Here is some of the wonderful feedback that my clients give me every week.
I would like to thank Jacqui for the great Yoga sessions I have been doing over zoom recently.
I have dipped in and out of yoga for about 5 years now and found these sessions to be the most helpful. The thing that set Jacqui above other instructors was how good the verbal communication was. The most beneficial for me was when she'd highlight how you SHOULDN'T be feeling eg "In this pose you you shouldn't be feeling any tension in your neck, if you do then relax and drop your head a bit". Obviously as a beginner I did have that tension and had Jacqui not pointed this out I would have thought it quite normal and continued to practice incorrectly.
The other thing that was great for me is that Jacqui has sent me some good exercises to heal and strengthen a pre-existing injury I have in my hip flexor.
Sessions over zoom are great – we (my partner and I or whole family) have been taking the Ipad out to the garden and practicing there, although it can be hard to see the screen Jacqui's verbal guidance is so precise that it wasn't necessary.
Jacqui teaches all levels but for me I have found she is the best beginners teacher out there.
Thank you Jacqui
David, Nikki & Annie
I didn't have a great experience of yoga from a previous class so I was a little apprehensive when I joined Jacqui's beginners class. 
I was hooked from the first class! 
Jacqui has a wonderful, patient teaching style talking you through all the time so you do each move correctly but that also suits your body.  The classes in her beautiful studio are small so a lot of one2one attention.  Now her classes are online I join 4 times a week and they have been my sanity during these strange times.  I can't recommend Jacqui enough.
Lucie
I had different yoga classes in the last 20 years but Jacqui's Yoga is far the best. Jacqui explains very clearly which part of your body to focus on for every movement. There's always an easy option and a challenging option to every movement which is very helpful for all abilities even if you are not very flexible.
I feel mentally relaxed after my Yoga session and feels gr8!!!!!
Kayo
I have been doing Jacqui's Saturday class for 3 weeks now and have found that it really sets me up for the weekend. 
She is a great teacher and the class offers a real mix of flow and strengthening poses.  Despite not being in the studio she really talks you though moves and has helped improve my technique.  Definitely recommend you give them ago.
Ruth
I've never tried Yoga before but I did a 4 week taster course with Jacqui and I thoroughly enjoyed it. Jacqui was really clear in her instructions & explained that if you couldn't quite do it, you just needed to listen to your body. It was a really calming experience. Jacqui also gave alternative positions depending your ability so was able to cater for all.
I would thoroughly recommend Jacqui & have now signed up for regular weekly sessions
Mandy B
I'm still a yoga novice but have been going to classes for 3 years in Cheshire Marbella and Dubai. I've had a few strains as I've been doing the  poses and movement a bit wrong and I mentioned this to Jacqui when we were at the same class in Marbella. She showed me what I was doing wrong and then a few other little tips and tricks that I was doing wrong. A work shop followed then I had to move to Dubai- so no more face to face classes .  I'm so delighted to have the on-line option. I can't tell the difference when I'm focusing. Jacqui explains things so well and I am able to follow the class really well. I love the fact she tells us how we need to feel in the poses and what needs to be stretching. The little words of encouragement like 'don't worry if you can't balance – it happens' means you don't feel disheartened.
In all the classes I've been to in all the locations it turns out Jacqui in my living room is the best!
Jacqui has a style of teaching that motivates and encourages. It's very inclusive and for all levels it's a great practice. She has an intuition on teaching that means she seems to know exactly when you are about to about to fall out of a pose and somehow is able to hold you in it for that extra minute. Her words of encouragement and those little tips work wonders. The class is great –  It's unique and warm and perfect. I love Jacqui in my living room
Fiona
I have been attending Jacqui's classes for nearly 2 years now. She provides just the right balance of strength, stretch and relaxation poses and always takes time to clearly explain each move and it's benefits, and I understand and enjoy yoga much more now than I ever did after attending other classes over the years.
I would highly recommend Jacqui's classes whether you're a beginner or more experienced yoga goer.
Sarah x
Need to know more?
Why not get in touch..
e:   jacqui@jacquidoyle.co.uk
m:  07568 069342