SOLD OUT-
Women's Wellness Retreat
A three night Yoga and Transformational Lifestyle Coaching retreat set in the beautiful Retreat at Oakmead, Sharnbrook, Bedfordshire.
Thursday 19/01/23 to Sunday 22/01/23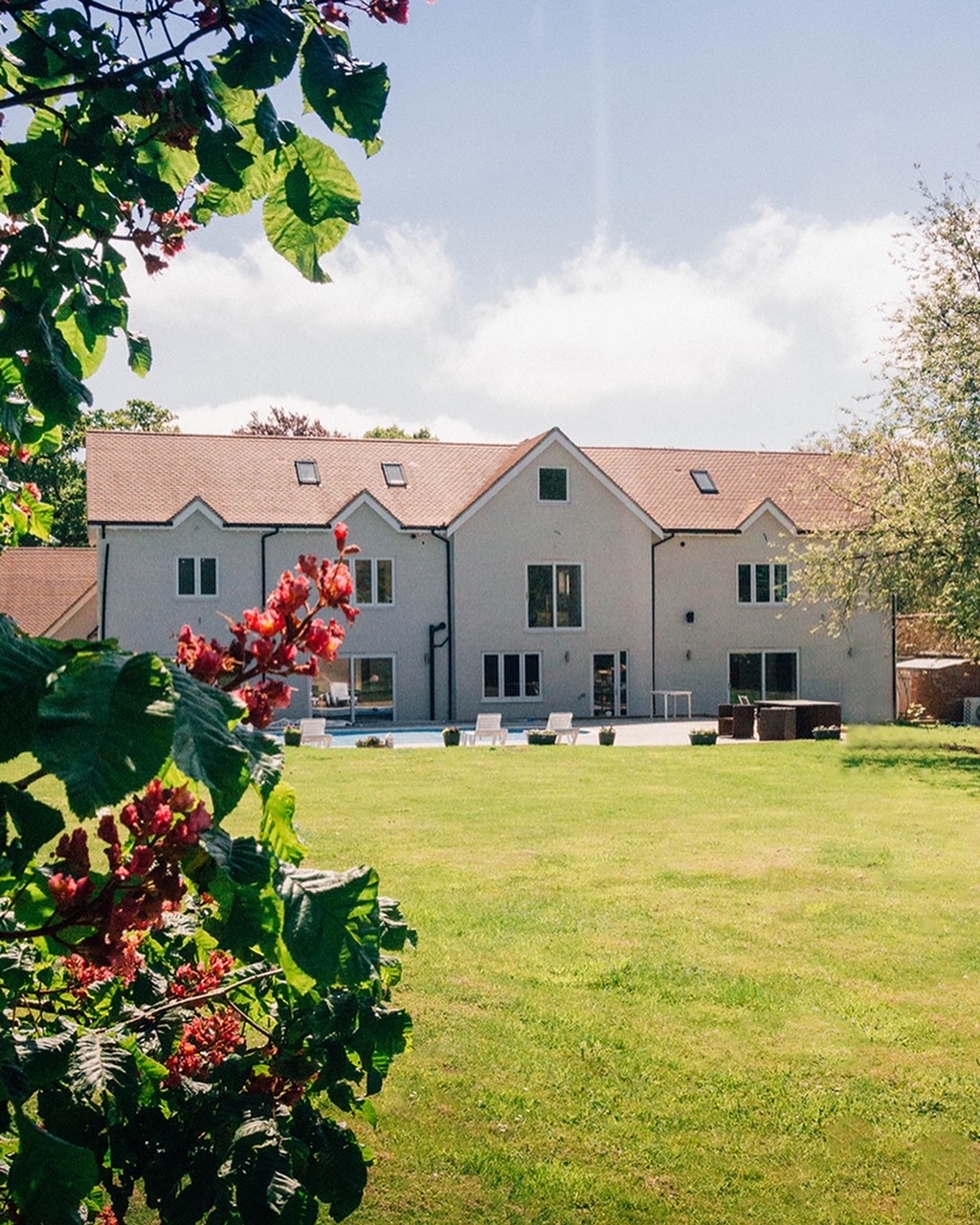 About the Retreat
Set in the magnificent Bedfordshire countryside and only 1 hour from London, our 3 night retreat at Oakmead provides an ideal getaway where you can pay full attention to your wellbeing.
Join me for a mix of restorative yoga sessions to help relax us and balance our hormones, plus yoga to energise and build strength in our muscles and bones.
There will also be group coaching sessions where we can clarify your goals for 2023 and look at how you can achieve your goals to help get a deeper understanding of you and your values.  This will then enable you to start to build a more fulfilling life and identify what has or is stopping you from getting to your goals.
You will also receive one 121 coaching session which can be booked after the retreat and will take place via Zoom.  Here we can address or work through anything that may arise from the group sessions, or maybe something else completely different that you would like to focus on.
During the retreat there will be plenty of downtime to allow you to perhaps relax in the swimming pool, unwind with a massage in the sanctuary, or take in the beautiful surroundings countryside with a walk.
About the Retreat, Oakmead
This property has been created with comfort and style in mind. The ideal place for a retreat of any kind. We have a Yoga studio, treatment room and extra activities on site.
With private gated, secure driveway and parking. This property has its own heated swimming pool set in 2 acres of mature garden. Oakmead has been created with quality and comfort in mind. The open plan kitchen, diner and lounge overlooks the pool and garden area. 
Parking is secure and behind an electric gate. The code will be given to you upon arrival so that you can come and go as you please. There is a camera system and alarm system so we are secure here.
Only people staying on the premises are permitted within the grounds, without prior arrangement.
The has been a 5 year project and most things have been built by hand, with love. The level of quality is extremely high and the pool is large. The house has undergone huge amounts of restoration and renovation and has been designed with Feng Shui principles in mind by our very own interiors therapist; Suzanne Roynon.
The Retreat at Oakmead boosts 6 deluxe guest rooms for up to 16 guests. Each room has a comfy king-sized bed that can be split into single beds as requested. All rooms are beautifully furnished with ensuite facilities.
You will have access to your own lounge area complete with comfy sofas, TV and all modern fixtures.  There is a fully equipped kitchen looking out onto the heated outdoor swimming pool.
This really is a beautiful venue for you to create some life long memories. If you have any questions please get in touch. We are happy to help.
Schedule
Thursday 19/1
15:00 – Arrival
16:00 – Welcome meet and greet
17:00 – Yoga (Relax and Restore)
18:30 – Dinner
20:30 – Yoga Nidra
Friday 20/1
08:00 – Yoga
09:30 – Breakfast
10:30 – Group Coaching
13:00 – Lunch
15:00 – Workshop TBC
18:00 – Yoga
19:30 – Dinner
Saturday 21/1
08:00 – Yoga
09:30 – Breakfast
10:30 – Group Coaching
13:00 – Lunch
14:30 – Walk in the Country
18:00 – Dinner
19:30 – Sound Bath TBC
Sunday 22/1
08:00 – Yoga
09:30 – Breakfast
10:30 – Walk in the Country
13:30 – Lunch
14:30 – Goodbyes and goody bag
What's Included
Six yoga sessions taking place in purpose built studio
Medication
One sound bath (a meditative experience where those in attendance are "bathed" in sound waves)
Workshop TBC
Group coaching session
A post retreat 121 coaching session (zoom)
60 min Swedish Massage
3 nights accommodation
Chef prepared meals, we will be using Ospalla's plant based catering bringing raw, organic, local, vegan & vegetarian food to a new level, taking cooked and compulsive foods and turning them into raw living foods.
Tea & Coffee
Healthy Snacks
Fruit bowl
Access to heated swimming pool
Goodie Bag
What's Not Included
Any massages or treatments at the Sanctuary (bookings available on request)
Travel to and from the venue
What to Bring
Yoga mat
Swimming costume 
Warm clothes, waterproof coat, walking boots or wellies for walk
Slippers
Cosy blanket
Water bottle to fill up
Relevant travel insurance
How to book
All rooms are en-suite and either single or twin
Twin Room – £680.00 per person (SOLD OUT)
Single Room – £780 per person (SOLD OUT)

To secure your place there is a none refundable £150.00 deposit required and the full balance is due eight weeks before the retreat.  
Please click here for cancellation policy.
About Jacqui
My name is Jacqui and I've been practicing yoga for the past 20 years. I became a qualified yoga teacher in 2017 and since then I've gone on to train with leading yoga teacher Petra Coveney.
I now specialise in Menopause Yoga to help support women through their menopause journey. It's my mission to help make this time of transition in women's lives a positive experience of wellbeing and empowerment.
Many women start noticing changes in their hormones and experiencing symptoms of perimenopause in their 40s. For some women, these changes can start taking place in their 30s.
Yoga has helped me overcome some big changes in my life. I've learned how to use yoga and breath work to help me in everyday life, from taking control of anxiety and panic attacks to managing stress and symptoms of perimenopause.
Using my training and personal experiences, my bespoke menopause yoga classes focus on reducing stress, relaxing the nervous system and helping balance the hormones. I will support you in becoming more aware of your mind and body, so you are empowered to make any necessary changes that will help support and nourish you through perimenopause, menopause and life after menopause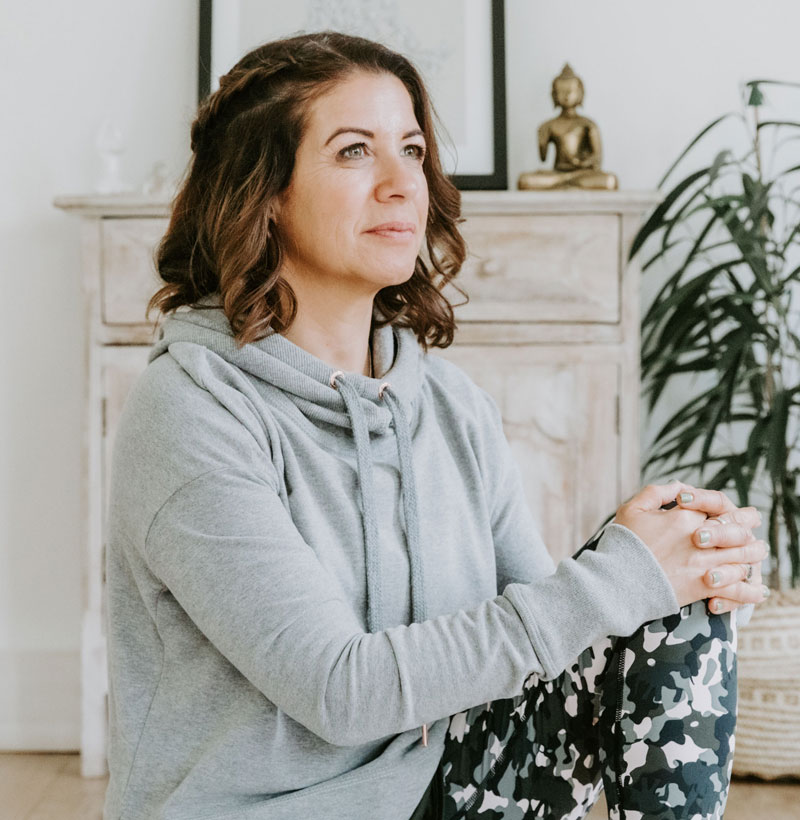 Meet the retreat guests… (TBC)
e:   jacqui@jacquidoyle.co.uk
m:  07568 069342